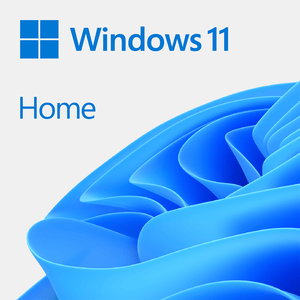 Microsoft Windows Home 11 ESD ZA - Digital code will be emailed
Tax included.
---
ADDITIONAL RULES
To qualify for prime interest rate, you will need to meet the minimum monthly deposit on the account you hold below or minimum number of initiated transactions or both
Account
Easy
Gold
Premier
Private Clients
Private Wealth
Minimum Monthly Deposit
R1 000
R5 500
R16 500
R 32 500
R 60 000
Minimum Number of Initiated Debit Transactions Monthly
2
5
10
10
10
---
Hover to view payment options
Click to view payment options
Use eBucks at checkout!
Get it on your FNB Credit Card for R1038.23 per month or 1038.23 if you meet additional rules
(excluding Business & Fusion Accounts) T's and C's Apply
---
Please select "PICK UP" as the shipping option to avoid delivery fee

This is a digital code and will be sent via email

Choose click and collect as the shipping option at checkout
Description: 
Microsoft Windows Home 11 KW9-00664
Bring balance to your desktop
Windows 11 has easy-to-use tools that can help you optimize your screen space and maximize your productivity. Combine that with a Microsoft 365 subscription* and nothing will stop you from getting tasks done.
Organize Windows with Snap Assist
Hop on a call. Find some answers. Finish that paper. When you've got a lot to do, snap can help you stay organized with ease.
Your content, curated
Your favorite photos. The world news. Today's to-do list and tomorrow's weather. Widgets help you find content that matters to you. It's all things you—always a swipe away.
Refocus your workflow
PowerPoint, Microsoft Edge, Microsoft Teams—the apps* you need work seamlessly with new multi-tasking tools like Snap layouts, Desktops, and a new more intuitive redocking experience.
Life is better together
With Chat from Microsoft Teams, you can reach anyone however you prefer (call, chat, text, video) right from your desktop.
Support: www.support.microsoft.com