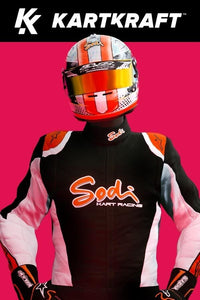 KartKraft
Tax included.
---
ADDITIONAL RULES
To qualify for prime interest rate, you will need to meet the minimum monthly deposit on the account you hold below or minimum number of initiated transactions or both
Account
Easy
Gold
Premier
Private Clients
Private Wealth
Minimum Monthly Deposit
R1 000
R5 500
R16 500
R 32 500
R 60 000
Minimum Number of Initiated Debit Transactions Monthly
2
5
10
10
10
---
Hover to view payment options
Click to view payment options
Use eBucks at checkout!
Get it on your FNB Credit Card for R1038.23 per month or 1038.23 if you meet additional rules
(excluding Business & Fusion Accounts) T's and C's Apply
---
This is a digital code and will be sent via email.

Platform: PC

Description:

NEW KARTKRAFT CONTENT TODAY!
Experience a whole new thrill of Karting by getting in the driver seat of the KartKross vehicle and race on the new Brentomonte track. Even photo mode gives you more options to capture with the addition of cinematic motion blur.
ABOUT THIS GAME
Master the skill of racing karts accelerating to 60mph in just 3.2 seconds with no suspension whilst fighting 20 other drivers. Learn what it takes to corner at over 2.5G while balancing on only three wheels as your engine screams at 21,000 RPM. Hear your tyres squeal as they slide and deform, trying to grip the track. Experience the most advanced vehicle physics ever produced for a racing game with KartKraft.
SHOWCASE YOUR STYLE
Look the part and stand out from the competition. Kit up in the latest gear from Alpinestars, Arai, Freem, Momo, OMP and Sparco with more being added during Early Access content updates. Dress the way you want by choosing the suits, gloves, boots and helmets to show off your unique style.
FULL CUSTOMIZATION
Build your kart from the ground up with over 60 components and 1000+ parts that all affect handling. Swap out axles, sprockets, carburetors, rims, hubs, torsion bars and many more. If you can see it, you can change it.
LASER SCANNED CIRCUITS
Feel your kart bend, twist and bounce on every bump, crack and kerb in the track as you drive on officially licensed circuits from around the world. Scanned with the same technology used in laser guided missile systems, every surface is accurate to the millimeter. The only thing closer is real life.
LEADERBOARDS
Learn from the best as you climb your way to the top of the leaderboards in the ultimate hotlapping competition. See where you rank against your friends, your country and across the globe. With every lap recorded and uploaded to our servers in high-fidelity, see exactly where your competitor brakes, turns and accelerates to gain the edge and send them home.
CURRENT TRACKS
Atlanta Motorsports Park, USA
PF International, United Kingdom
Go Kart Club of Victoria, Australia
Geelong Kart Club, Australia
International Circuit of Genk, Belgium
CURRENT KARTS
Arrow
CRG
Deadly
Formula K
Monaco
OK1
Praga
SodiKart
CURRENT ENGINES
45HP, 125cc 6Spd IAME KZ Screamer
32HP, 125cc IAME X30 CURRENT GAME MODES
AI Quick Race - PvP Ghost Leaderboards (Global and National Divisions)
Practice
Photomode
ROADMAP
For the current roadmap, please check out the official website at https://kartkraftgame.com
Rating (PEGI): 3